Dropoff & Pickup
Dismissal Time Policy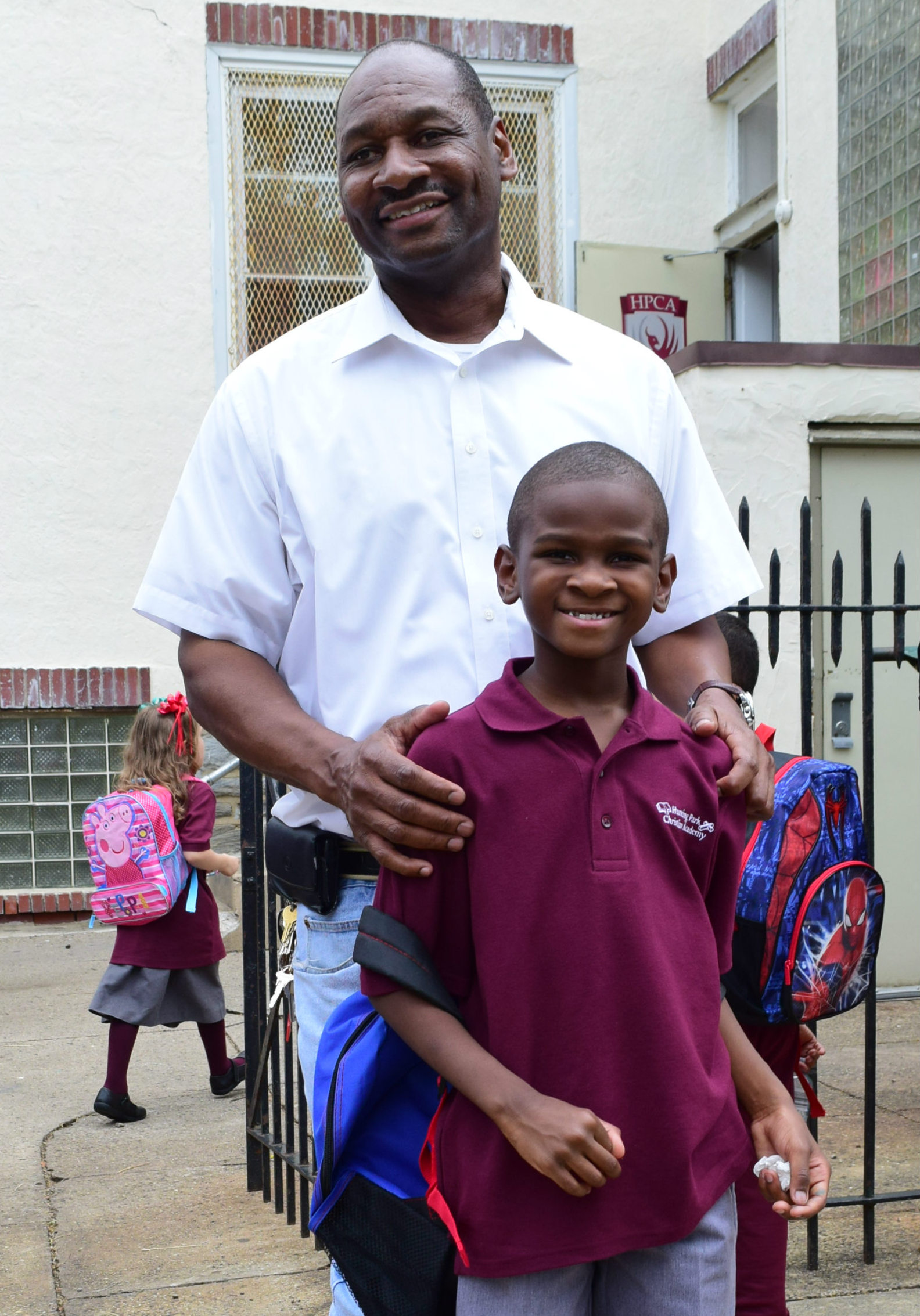 Parents must come at only one of the pick-up times listed below to pick up all of your children at once. For example, if you have both a Pre-K and a 7th-grade student, arrive at 3:15 to pick up both children. We made these changes to help fix the dangerous traffic situation in the afternoons. Also, if you plan to come into the building (to meet with a teacher, make a payment, ask a question, etc.), do not park in front of the school. We will ask the police to ticket cars that are parked in front of the building during school hours, which includes pick-up times. Obviously, we do not want any of our parents to be ticketed, so please park elsewhere. Thank you!
Dismissal times are as follows:
Please pick up children according to the following schedule:
2:45 PM - If your oldest child is in Pre-K or Kindergarten. Pick up in the classroom.
3:00 PM - If your oldest child is in 1st - 5th grades, in courtyard
3:15 PM - If your oldest child is in 6th - 8th grades, in courtyard
---
Student Drop-Off and Pick-Up Procedures:
For the safety of our students and families, please keep in mind the following procedures as you drop off or pick up your child(ren) from HPCA:
Please use the crosswalks on the corners of 6th and Cayuga or 7th and Cayuga and encourage your children to do the same.

Drop-offs and pick-ups will occur toward the corner of Cayuga and Marshall Streets (in front of the iron-gated courtyard).

Instruct your children to wait together in or near the courtyard to be picked up.

Do not double park on either side of Cayuga Street.
We thank you for your cooperation in ensuring that our students remain safe as they arrive to and leave school each day.